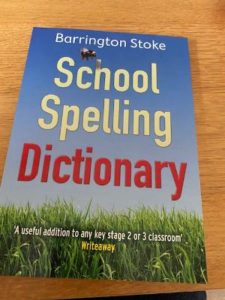 The School Dictionary by Barrington Stoke helps those dyslexic learners who struggle with spelling.
HOW DO YOU FIND A WORD IN A DICTIONARY IF YOU CANNOT SPELL?
The School Spelling Dictionary breaks through these problems, taking away the frustration of hunting through a conventional dictionary and actually improving users' spellings through increasing their understanding of common spelling patterns and unusual features.
Users just need to think about how a word sounds to be able to spell it.
Ten out of Ten for usability