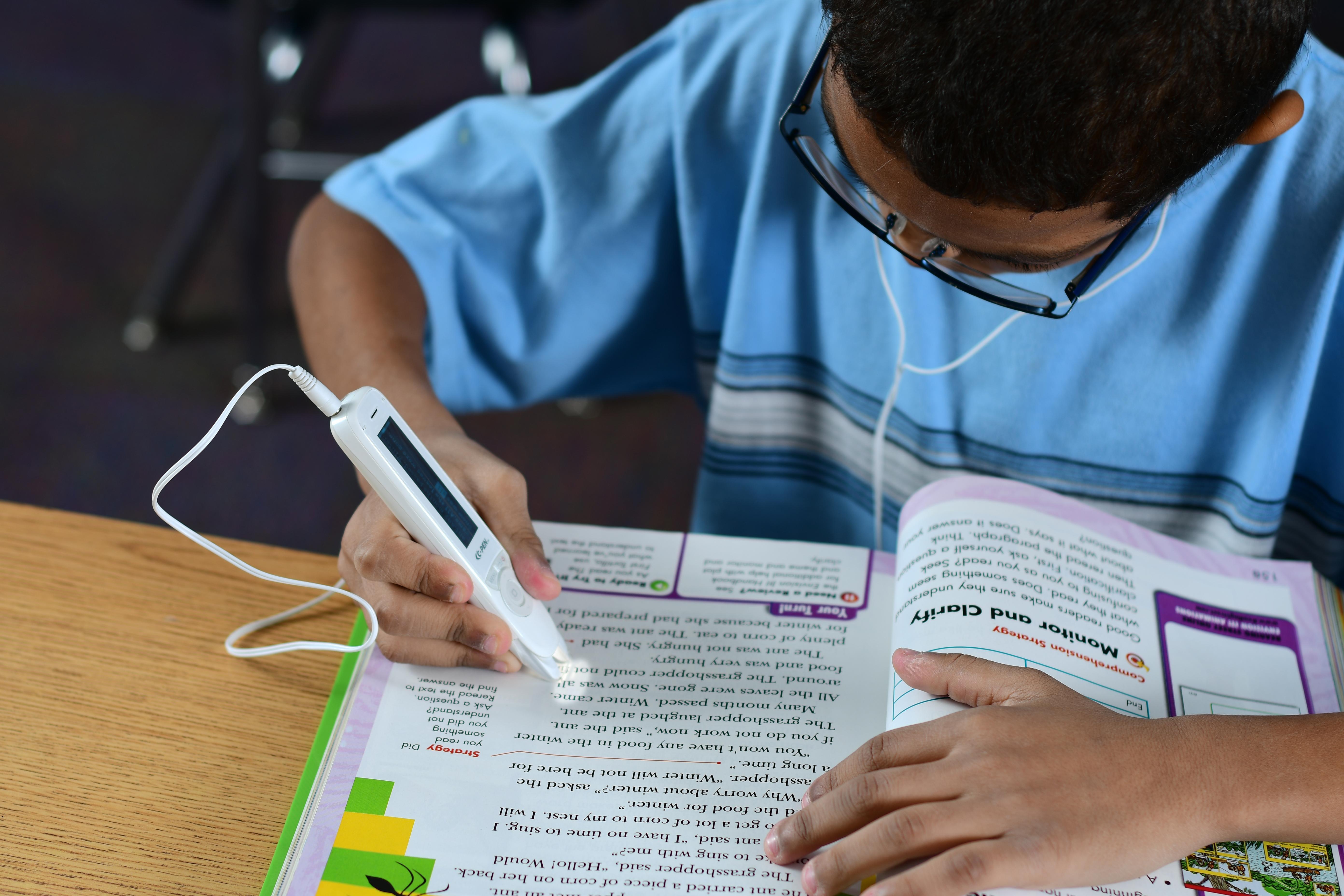 It is important to provide strategies that ensure learners are still able to continue building their reading and literacy skills.
The text-to-speech ReaderPen provides struggling readers access to printed materials while reducing their need for human reader reliance. Features like the built-in dictionary are able to support users wherever they are, requiring NO WIFI.
Scanning Pens has always offered free trials and training to all schools to level the playing field for young learners. For the first time ever, we are now offering parents free trials.